PP-Netz knotenlos # 20 mm Maschenweite Ø 2 mm Garnstärke
Robust knotless net made of polypropylene (PPM)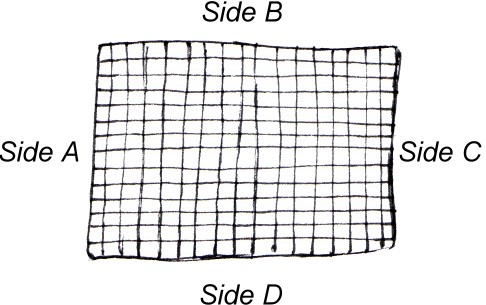 Further details under the tab "Technical Details"
We are also happy to manufacture individually and tailored to your needs and circumstances.

Please note:
For orders of less than 10 sqm we charge a surcharge of 100%.
For an order of less than 5 sqm an additional minimum quantity flat rate of 18 EUR will be added.
---
Product weight:

9,30

Kg

Contents:
1,00 m2
Technische Details:
Garnstärke: Ø 2 mm

Maschenweite: # 20 mm

Machart: knotenlos

Material: Polypropylen (PP)

Spezifisches Gewicht: 0,91

Schmelzpunkt: 165 Grad

UV-Lichtbeständigkeit: zufriedenstellend

Beständigkeit gegen Laugen: gut

Beständigkeit gegen Säuren: sehr gut

Beständigkeit gegen Lösungsmittel: gut

Witterungsbeständigkeit: sehr gut

Wasseraufnahme: 0 %

Scheuerfestigkeit: gut

Schmutzabweisend

leichter als andere Netzmaterialien
---